The cream of leagues around the UK compete for the
UK Backgammon Champions League 2018
Group stage
LATEST NEWS
​
Champions League Finals Stage
We have a Bristol versus Manchester Final as Jason Champion takes on Kevin Jones.
Champions League Challenge
Eric Maillebiau (London) defeats Gaz Owen (Bristol) 2-0 in the Final of the Champions League Challenge.
The first match was played at a ferocious pace and over in half an hour with Eric enjoying some good fortune. Both players settled down in the second match and played at a much stronger level, indeed Gaz putting in a World Class performance. Sadly for Gaz, the dice were even kinder to Eric in this second match and in a thrilling final prime v prime game with a 4-cube that could have gone either way, Eric picked up the match winning Gammon.
Match files in XG Format, other formats available on request:
Match 1
Match 2
Group Stage
You can view the final group tables here:
​
Full Group Tables, Results and Standings can be found by clicking here
The top two players in each group, 16 in total, progress to play in the
Champions League Finals Stage
The three remaining players in each group, 24 in total, take part in the
Champions League Challenge
All ties are now a best-of-three 11-point format
Powered by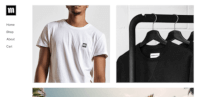 Create your own unique website with customizable templates.